IBM has begun installation of the Bluefire supercomputer at the National Center for Atmospheric Research in Boulder, Colo. Bluefire is a highly energy efficient Power 575 Hydro-Cluster that will operate at peak speeds of more than 76 teraflops (76 trillion floating-point operations per second). The machine will rank among the top 25 most powerful computers in the world, and will triple NCAR's computing capacity.
The computer's primary job is to run very complex climate models, which require a great number of computing cycles. The current machines at NCAR are often overtaxed, with complex models taking days and even weeks to process. The complexity of these models will only increase as we add more details about the complex systems on our Earth.
Calculations and climate simulations on the Bluefire machine will be used for the next report on global warming by the Intergovernmental Panel on Climate Change (IPCC).
This new computer at the NCAR headquarters is in addition to the supercomputing data center that's being built in Cheyenne, Wyoming as a collaborative effort between the University of Wyoming, the University of Colorado and NCAR. The new data center is currently under construction at a cost of $60 million and is slated to open in 2010.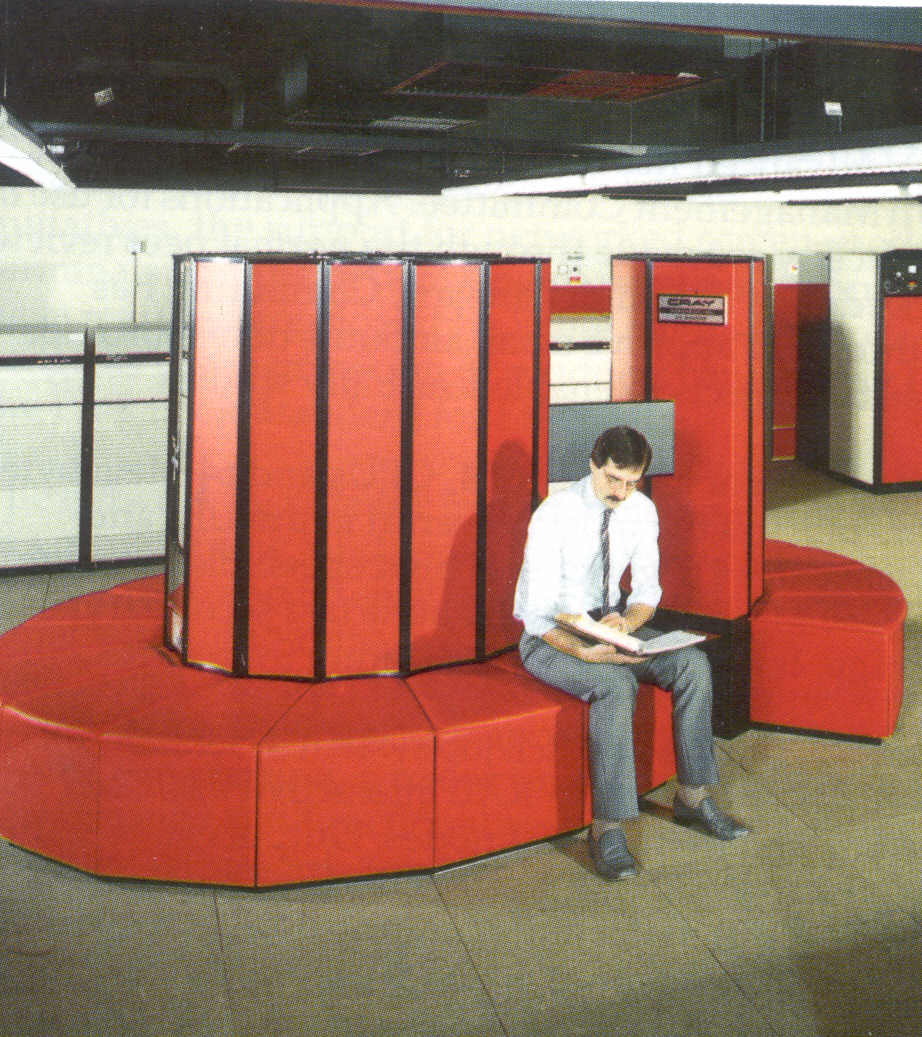 I've visited NCAR on many occasions. There I've seen the original Cray supercomputer (right), which I was astounded to learn also functioned as furniture.
The new machine uses a water-based cooling system that is 33 percent more efficient than traditional air-cooled systems. Bluefire is three times more energy efficient per rack than the previous system.
Read more related Spatial Sustain posts: